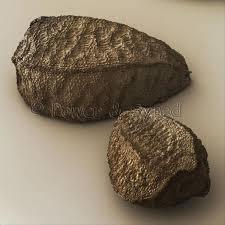 BLACK CUMIN SEED- NIGELLA
Product Code : CRE-120
Product Description
Black Cumin Seed..........
Nigella sativa is one the most revered medicinal seeds in history. The best seeds come from Egypt where they grow under almost perfect conditions in oases where they are watered until the seed pods form. Black cumin seeds were found in the tomb of Tutankhamun. Though black cumin seeds are mentioned in the Bible as well as in the words of the Prophet Mohammed, they were not carefully researched until about forty years ago. Since this time, more than 200 studies have been conducted in universities.
Benefits of Black Seed
The seeds of the annual flowering plant, Nigella Sativa, have been prized for their healing properties since time immemorial. While frequently referred to among English-speaking cultures as Roman coriander, black sesame, black cumin, black caraway and onion seed, it is known today primarily as black seed, which is at the very least an accurate description of its physical appearance. The earliest record of its cultivation and use come from ancient Egypt.
Black seed oil, in fact, was found in Egyptian pharoah Tutankhamun's tomb, dating back to approximately 3,300 years ago.[i] In Arabic cultures, black cumin is known as Habbatul barakah, meaning the "seed of blessing." It is also believed that the Islamic prophet Mohammed said of it that it is "a remedy for all diseases except death."
Contact Us
MUN No.: 11/1/24, Near Railway Crossing, Beside Umiya Hotel, Railway Station Road, Unjha, Gujarat, 384170, India
Phone :+917259472096