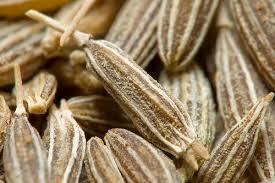 Cumin Seeds ( JEERA )
Product Code : CRE 101 - CRE 107
Product Description
INDIAN CUMIN SEED ( JEERA MASALA )
Cumin seed is used as a spice for its distinctive flavour and aroma. It is globally popular and an essential flavouring in many cuisines, particularly South Asian (where it is called jeera Northern African, and Latin American cuisines. Cumin can be found in some cheeses, such as Leyden cheese, and in some traditional breads from France. It is commonly used in traditional Brazilian cuisine. Cumin can be an ingredient in chili powder (often Tex-Mex or Mexican-style), and is found in achiote blends, adobos, sofrito, garam masala, curry powder, and bahaarat. In Myanmar, cumin is known as and used as a spice. In South Asian cooking, it is often combined with coriander seeds in a powdered mixture called dhana jeera.
Cumin can be used ground or as whole seeds. It helps to add an earthy and warming feeling to food, making it a staple in certain stews and soups, as well as spiced gravies such as chili. It is also used as an ingredient in some pickles and pastries.
Cumin's distinctive flavour is strong. It has a warm aroma due to its essential oil content. Its main constituent aroma compounds are cuminaldehyde (a promising agent against alpha-synuclein aggregation) and cuminic alcohol. Other important aroma compounds of toasted cumin are the substituted pyrazines, 2-ethoxy-3-isopropylpyrazine, 2-methoxy-3-sec-butylpyrazine, and 2-methoxy-3-methylpyrazine.
Contact Us
MUN No.: 11/1/24, Near Railway Crossing, Beside Umiya Hotel, Railway Station Road, Unjha, Gujarat, 384170, India
Phone :+917259472096