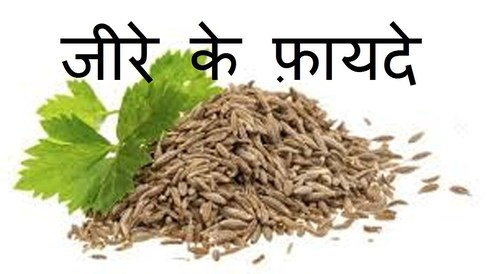 Cumin Seeds specification 96%
Product Code : CRE 101 - CRE 105
Product Description

Cumin Seed Specification - 96%
Widely popular for their distinctive spice flavor, cumin seeds are commonly featuring ingredients in the North African, Middle-East, Western Chinese, Indian, Cuban and North Mexican cuisine. The spice is native to Middle-East Asian region, and today, grown all over the world for its pleasantly aromatic seeds.
Cumin is a small flowering herbaceous plant belonging in the Apiaceae, family, in the genus; Cuminum. Its scientific name is Cuminum cyminum.
Health benefits of cumin seeds
Cumin seeds contain numerous phyto-chemicals that are known to have antioxidant, carminative and anti-flatulent properties. The seeds are an excellent source of dietary fiber.

Its seeds contain certain health-benefiting essential oils such as cuminaldehyde (4-isopropylbenzaldehyde),pyrazines, 2-methoxy-3-sec-butylpyrazine, 2-ethoxy-3-isopropylpyrazine, and 2-methoxy-3-methylpyrazine.

The active principles in the cumin may improve gut motility and help in digestion by augmenting gastro-intestinal enzyme secretions.

The spice is an excellent sources of minerals like iron, copper, calcium, potassium, manganese, selenium, zinc and magnesium. Copper is required in the production of red blood cells. Iron is required for red blood cell formation. Zinc is a co-factor in many enzymes that regulate growth and development, digestion and nucleic acid synthesis. Potassium is an important component of cell and body fluids that helps controlling heart rate and blood pressure. Manganese is used by the body as a co-factor for the powerful anti-oxidant enzyme,superoxide dismutase.

It also contains very good amounts of B-complex vitamins such as thiamin, vitamin B-6, niacin, riboflavin, and other vital anti-oxidant vitamins like vitamin E, vitamin A, and vitamin C.

The seeds are also rich source of many flavonoid phenolic anti-oxidants such as carotenes, zea-xanthin, and lutein.
Contact Us
MUN No.: 11/1/24, Near Railway Crossing, Beside Umiya Hotel, Railway Station Road, Unjha, Gujarat, 384170, India
Phone :+917259472096