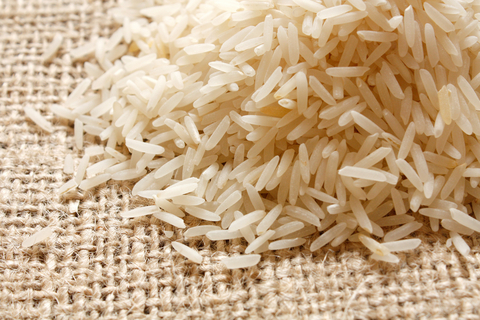 Ethical 1121 GOLDEN SELLA Basmati rice
Product Code : CRE 526 - CRE 527
Product Description
Ethical 1121 GOLDEN SELLA Basmati rice
CARBOHYDRATES..
Carbohydrates, the most important fuel for exercising muscles, make up 85% of the rice kernel. Most of the carbohydrate is starchy and found in the white endosperm, which forms the main part of the rice.
According to scientific research by the World Health Organisation and the Food & Agriculture Organisation, complex carbohydrates are essential to good health and a high carbohydrate intake can reduce the risk of obesity.
Rice is a low-fat complex carbohydrate that is quickly digested and rapidly made available to the muscles and other body systems and is therefore a perfect source of energy. As a complex carbohydrate, rice powers the body. Our muscles store complex carbohydrates to be released as energy when needed.
FAT..
Rice can play an important part in helping to achieve a healthy diet as it contains practically no fat and no cholesterol. Most of the fat is found in the germ and therefore Brown rice contains slightly more fat than white rice.
PROTEIN..
Rice is normally classified as a carbohydrate. Whilst this is true, rice protein – when compared to that of other grains – is considered one of the highest quality proteins. It has all eight of the essential amino acids, the necessary building blocks for strong muscles.
Contact Us
MUN No.: 11/1/24, Near Railway Crossing, Beside Umiya Hotel, Railway Station Road, Unjha, Gujarat, 384170, India
Phone :+917259472096