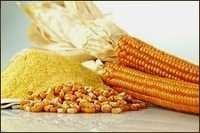 MAIZE MEAL METER
Product Description
MAIZE MEAL METER
health benefits of corn include controlling diabetes, prevention of heart ailments, lowering hypertension and prevention of neural-tube defects at birth. Corn or maize is one of the most popular cereals in the world and forms the staple food in many countries, including the United States and many African countries.
The kernels of corn are what hold the majority of corn's nutrients, and are the most commonly consumed parts of the vegetable. The kernels can come in multiple colors, depending on where the corn is grown and what species or variety they happen to be. Another genetic variant, called sweetcorn, has more sugar and less starch in the nutritive material.
Provides necessary minerals: Corn contains abundant minerals which positively benefit the bodies in a number of ways. phosphorous, along with magnesium, manganese, zinc, iron and copper are found in all varieties of corn. It also contains trace minerals like selenium, which are difficult to find in most normal diets. Phosphorous is essential for regulating normal growth, bone health and optimal kidney functioning. Magnesium is necessary for maintaining a normal heart rate and for increasing bone strength.
Contact Us
MUN No.: 11/1/24, Near Railway Crossing, Beside Umiya Hotel, Railway Station Road, Unjha, Gujarat, 384170, India
Phone :+918068094302