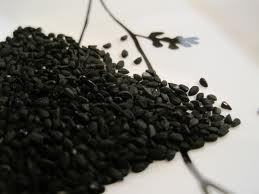 NIGELLA WIDE INTERNATIONAL EXPORTER
Product Code : CRE-120
Product Description
NIGELLA WIDE INTERNATIONAL EXPORTER
"Black seed" is actually more of a description than a proper name, yet is preferred because it helps to distinguish it from caraway and cumin. Many health experts claim that it is, indeed, a true panacea; able to help cure everything from allergies to hypertension. Quite possibly, the most promising research has been done connecting Nigella sativa to multi-drug resistant bacteria. This is a real big deal because these so-called "superbugs" are becoming a significant public health risk.
Nigella sativa is one the most revered medicinal seeds in history. The best seeds come from Egypt where they grow under almost perfect conditions in oases where they are watered until the seed pods form. Black cumin seeds were found in the tomb of Tutankhamun. Though black cumin seeds are mentioned in the Bible as well as in the words of the Prophet Mohammed, they were not carefully researched until about forty years ago. Since this time, more than 200 studies have been conducted in universities.
The famous Greek physician Dioscorides used black cumin seeds to treat headaches and toothaches. Mohammed said that black cumin cures every disease but death itself. The reason might be found in the complex chemical structure of the seeds. These little seeds have over one hundred different chemical constituents, including abundant sources of all the essential fatty acids. Though it is the oil that is most often used medicinally, the seeds are a bit spicy and are often used whole in cooking—curries, pastries, and Mediterranean cheeses.
Nigella sativa seeds have very little aroma but are carminative, meaning they tend to aid digestion and relieve gases in the stomach and intestines. They aid peristalsis and elimination. The essential oil of black cumin is antimicrobial and helps to rid the intestines of worms.
Contact Us
MUN No.: 11/1/24, Near Railway Crossing, Beside Umiya Hotel, Railway Station Road, Unjha, Gujarat, 384170, India
Phone :+917259472096