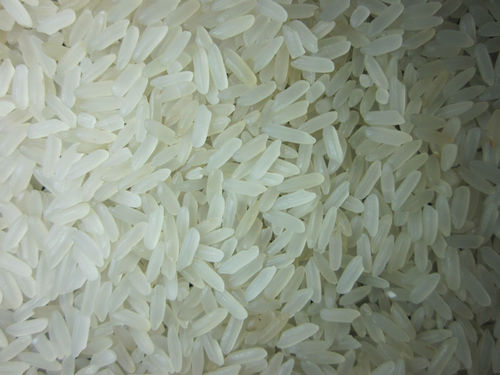 Product Description
IR 64 - NON BASMATI RICE PARBOLIED -HUSK :
Rice is the staple food of over half the world's population. It is the predominant dietary energy source for 17 countries in Asia and the Pacific, 9 countries in North and South America and 8 countries in Africa. Rice provides 20% of the world's dietary energy supply, while wheat supplies 19% and maize (corn) 5%.
A detailed analysis of nutrient content of rice suggests that the nutrition value of rice varies based on a number of factors. It depends on the strain of rice, that is betweenwhite, brown, red, and black (or purple) varieties of rice – each prevalent in different parts of the world. It also depends on nutrient quality of the soil rice is grown in, whether and how the rice is polished or processed, the manner it is enriched, and how it is prepared before consumption.
An illustrative comparison between white and brown rice of protein quality, mineral and vitamin quality, carbohydrate and fat quality suggests that neither is a complete nutrition source. Between the two, there is a significant difference in fiber content and minor differences in other nutrients.
Rice, white, long-grain, raw

Nutritional value per 100 g (3.5 oz)
Energy
1,527 kJ (365 kcal)

Carbohydrates

80 g

Sugars
0.12 g
Dietary fiber
1.3 g

Fat

0.66 g

Protein

Vitamins

Thiamine (B

1

)

(6%)

0.0701 mg
Riboflavin (B

2

)

(1%)

0.0149 mg
Niacin (B

3

)

(11%)

1.62 mg

(20%)

1.014 mg
Vitamin B

6

(13%)

0.164 mg

Minerals

Calcium

(3%)

28 mg
Iron

(6%)

0.80 mg
Magnesium

(7%)

25 mg
Manganese

(52%)

1.088 mg
Phosphorus

(16%)

115 mg
Potassium

(2%)

115 mg
Zinc

(11%)

1.09 mg
Other constituents
Water
11.61 g
Contact Us
MUN No.: 11/1/24, Near Railway Crossing, Beside Umiya Hotel, Railway Station Road, Unjha, Gujarat, 384170, India
Phone :+918068094302