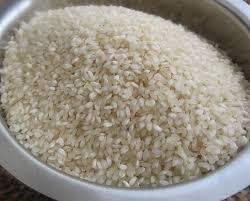 Sugandha non basmati rice
Product Code : CRE 546 - CRE 549
Product Description
Sugandha non basmati rice
Rice is a good source of complex carbohydrates and is rich in several other essential nutrients. Though rice has earned a bad name when it comes to weight gain, most of us ignore its health benefits. We give you a lowdown on the nutritional benefits of eating rice here.
Rice is a good source of energy as the complex carbohydrates present in rice take time to break down. Also, diabetics can safely consume it as the starch present has very low carbohydrate content if compared to other foods rich in starch. indian basmati rice is also rich in iron which is one of the most important nutrients for our body.
Eating rice daily in moderation helps the body to
fight several diseases
. Brown rice which is rich in fibre prevents the formation of cancerous cells in the body. With its low sodium content, rice also helps controlling blood pressure. INDIAN basmati rice has eight essential amino acids, folic acid that reduces the risk of cardiovascular conditions.
Most of the foods that we consume on a daily basis come with additives and preservatives. Rice is probably one of the most commonly consumed foods that don't have preservatives. It also contains resistant starch that goes to the bowel without getting digested. This process encourages the growth of healthy bacteria keeping the bowel regular.
Contact Us
MUN No.: 11/1/24, Near Railway Crossing, Beside Umiya Hotel, Railway Station Road, Unjha, Gujarat, 384170, India
Phone :+917259472096