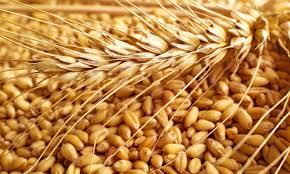 Sweet & soft taste Wheat price
Product Code : CRE-511-CRE-513
Product Description
Sweet & Soft Taste Wheat Price
The Main Benefits Of Whole GrainsThe Benefits Of Whole Grains Most Documented By Repeated Studies Include:
Stroke Risk Reduced 30-36%
Type 2 Diabetes Risk Reduced 21-30%
Heart Disease Risk Reduced 25-28%
Better Weight Maintenance
Other Benefits Indicated By Recent Studies Include:
Reduced Risk Of Asthma
Healthier Carotid Arteries
Reduction Of Inflammatory Disease Risk
Lower Risk Of Colorectal Cancer
Healthier Blood Pressure Levels
Less Gum Disease And Tooth Loss
Description Of Whole Grain Wheat:
Wheat Is Ubiquitious In Our Culture In The Food Culture Of North America As Well As Other Regions Around The World. Bread, Pasta, Bagels, Crackers, Cakes, And Muffins Just Begin To Describe The List Of Foods Made With This Grain.
Wheat Is Generally Classified As Being Either Spring Or Winter Wheat. Within These Two Groups, The Wheat Can Be Further Defined As Being Either Hard Or Soft, Depending Upon The Grain's Texture. The Colors Of The Grains Of Wheat Are White Or Red With Reflections Of Amber.
Wheat, In Its Natural Unrefined State, Features A Host Of Important Nutrients. Therefore, To Receive Benefit From The Wholesomeness Of Wheat You Need To Choose Wheat Products Made From Whole Wheat Flour Rather Than Those That Are Refined And Stripped Of Their Natural Goodness.
The Genus Name For Wheat, From Which All Wheat Species Are Derived, Is Triticum.

Contact Us
MUN No.: 11/1/24, Near Railway Crossing, Beside Umiya Hotel, Railway Station Road, Unjha, Gujarat, 384170, India
Phone :+917259472096