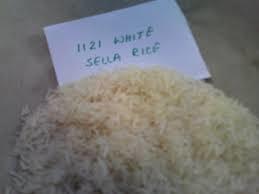 Top International Rice Exporters
Product Code : CRE 526 - CRE 527
Product Description
Basmati Rice Nutrition
In the Hindi language, bas means "fragrance" and mati means "full of." So the word basmati translates into "full of fragrance," and anyone who's prepared the rice themselves knows exactly how good that fragrance is!
But is basmati rice's nutritional value as good as its scent?
Calories
One serving of prepared basmati rice – about 3 /4 of a cup – is 150 calories. We specify "prepared" here because basmati rice, like most grains, expand a ton when put in boiling water. A 3/4 cup of dry basmati rice grains is going to be become much fuller than its cooked counterpart.
Fat
As stated previously, rice is a low fat, low cholesterol food. Most of its very minimal fat content located in the grain's germ, which is stripped away during the milling process for white rice. Brown rice maintains its germ, and has a very slightly higher fat content.
Contact Us
MUN No.: 11/1/24, Near Railway Crossing, Beside Umiya Hotel, Railway Station Road, Unjha, Gujarat, 384170, India
Phone :+917259472096